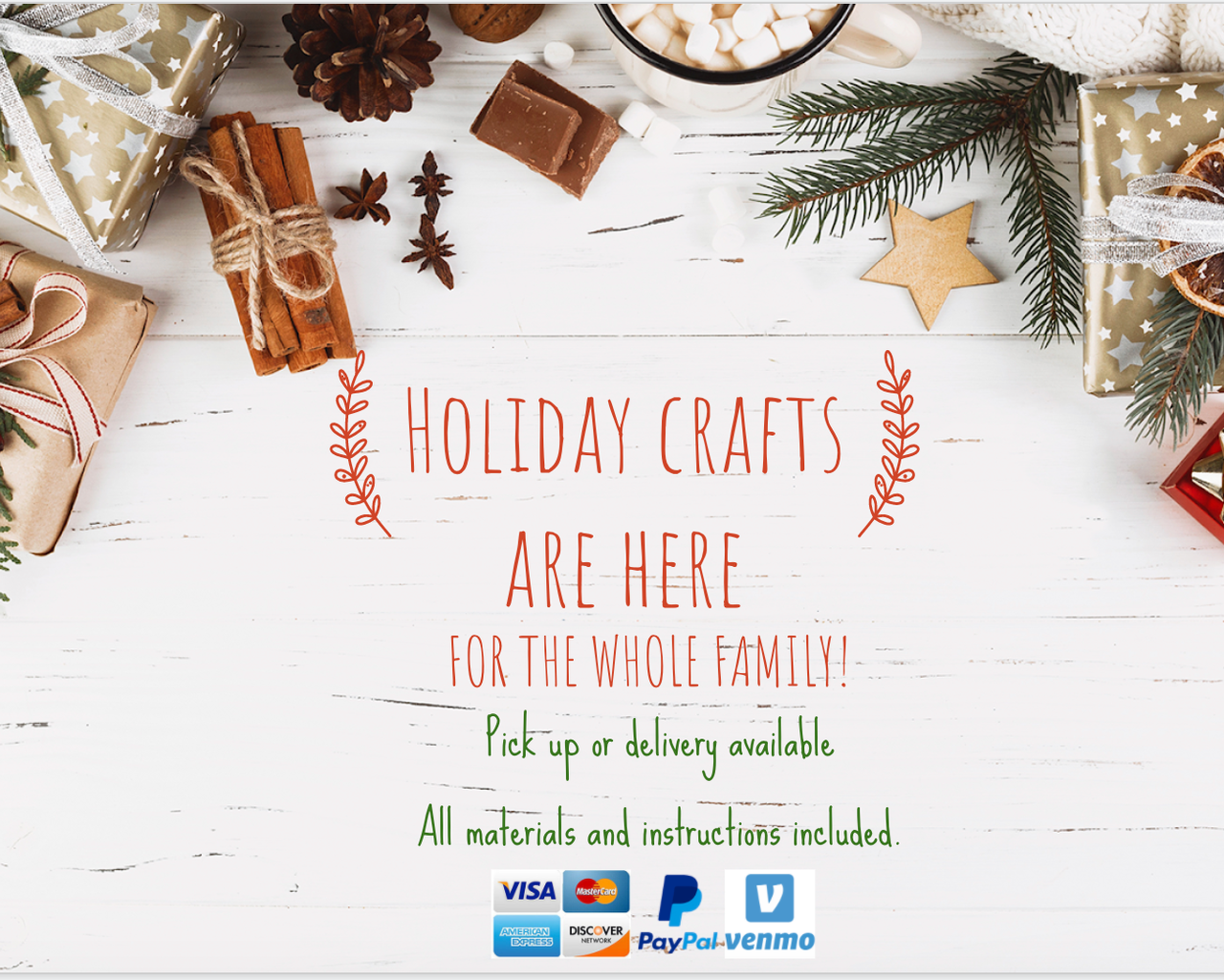 It is our favorite time of year! This pandemic has put a hault to our monthly public events... but it has not stopped us from crafting!
We hope it hasn't stop you either! We have put together some DIY at home kits that you, your friends and family can do at home.

All the instructions and supplies are provided with the kit.
Learn Macrame at home or host your own DIY night! These kits have everything you need! Order here or contact us for more details!